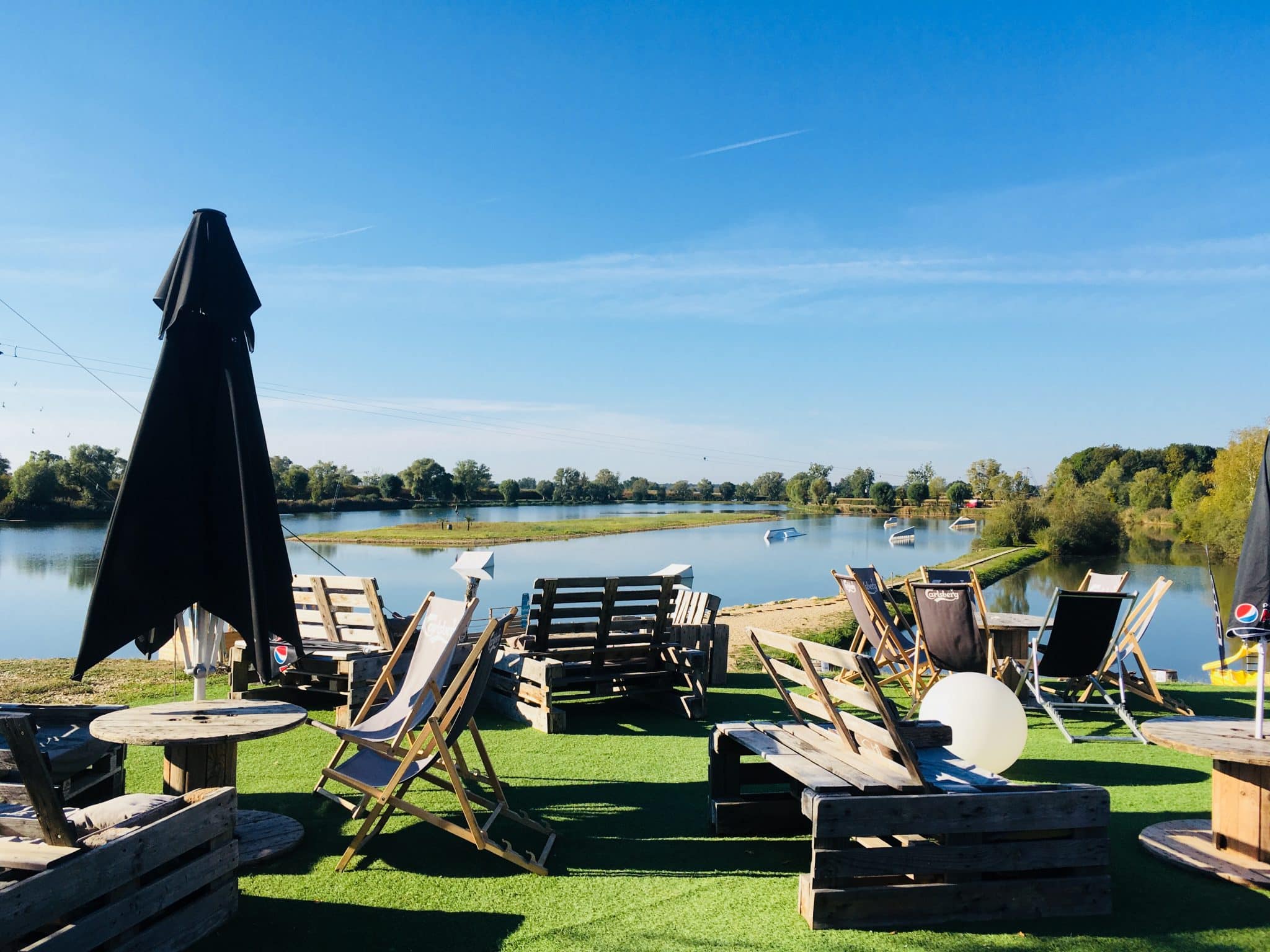 Our services
Essentials for a comfortable stay
Our services
Quality catering
Relaxation area at the water's edge
Our services
Fresh bread and pastries every morning from 8am
Commodities, specialties and local vegetables
Local wine, cold drinks, souvenirs and postcards and a newspaper shop.
Reception & grocery store schedule :
High season: from 8:30 am to 12:30 pm and from 1:30 pm to 8 pm
Middle season: from 9am to 12:30pm and from 2pm to 7:30pm
Low season: from 9:30 am to 12:30 pm and from 3 pm to 7 pm
Bread depot
Grocery store
Freezer available
Baby kit rental
Lending of sports/games equipment
Reception area for motor homes
A laundry area
Library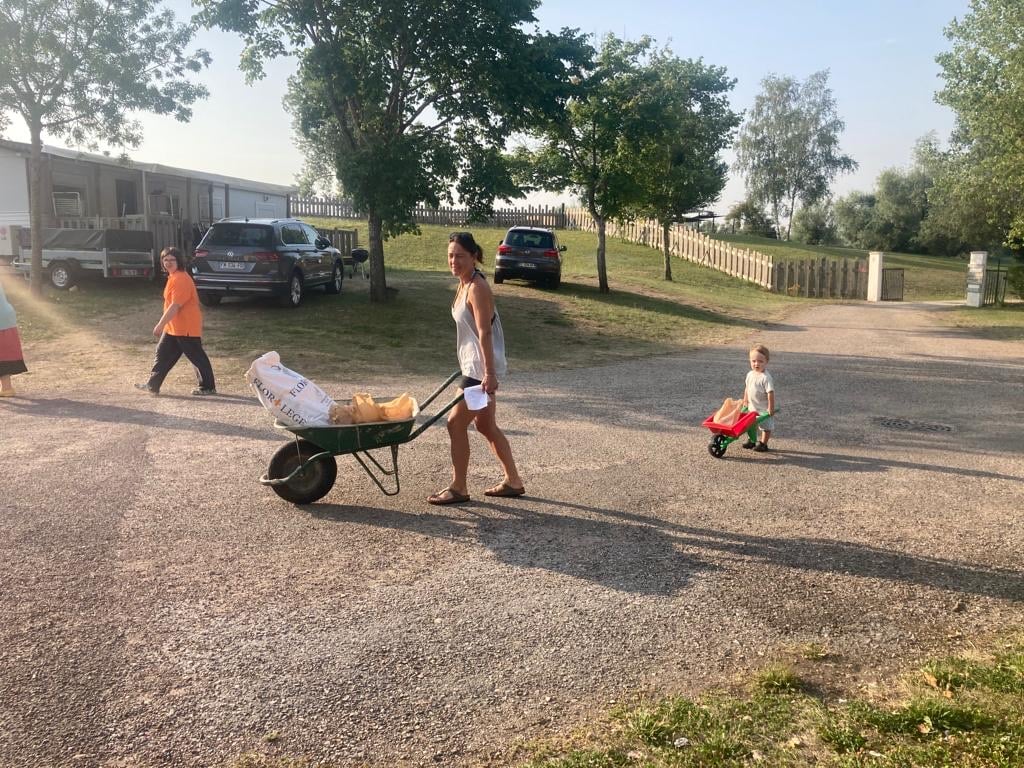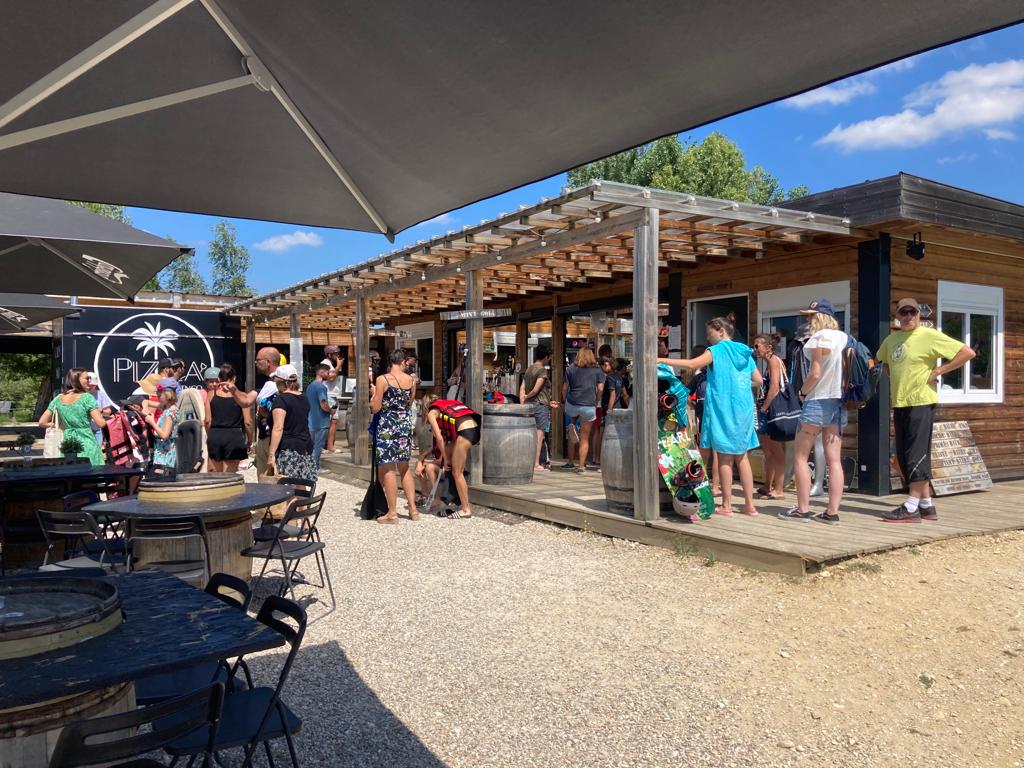 Catering
Take time to breathe!
The snack bar at the "fil de l'eau…"
Just a step away from your camping pitch is the Snack Bar of the campsite "Le Fil de l'Eau". Open from 12 am to 9 pm 7 days a week (high season), it offers something to satisfy all your desires: coffee, tea, drinks, ice cream, as well as home-made dishes.
Read more
Enjoy a good time with friends or family and relax with a cold beer, cocktail or soft drink! With our kitchen open continuously, you can enjoy fresh, seasonal, local and varied cuisine for a unique and friendly experience.
A camping vacation often means a desire to relax, to change the environment and to forget the daily chores. Why bother with cooking, washing up and drinking? Instead, come and enjoy a nice little dish cooked for you, while sipping a cold drink not far from your camper! Enjoy lunch and dinner with a variety of tasty menus and snacks.
Its family-friendly layout is such that you can enjoy a leisurely lunch while keeping an eye on your children playing nearby. Enjoy a space conducive to relaxed and friendly meetings.
Read more
Our menus are regularly changed and seasonal, made by us for home-made quality with an emphasis on local products. Something to satisfy all appetites, whether after an active day full of excitement or a relaxing morning enjoying the sun and the bucolic setting at Premeaux-Prissey!
Au Fil de l'Eau is located on the route des Grands Crus. In our cellar you will find a selection of the best wines of the region for a gustatory journey that will delight your senses.
The snack bar is open every day from 5 June to 3 September:
– Bar from 12pm to 11pm
– Restaurant from 12pm to 2.30pm and from 6pm to 9.30pm

Home-made dishes!
Relaxation area
A comfortable space by the water
Lazing around the lake
The Saule Guillaume leisure center and the "Le Fil de l'Eau" campsite are great places to spend pleasant and memorable moments with family or friends.
Read more
Close to the lake and the Côte-d'Or water-skiing center, our campsite located near Nuits-Saint-Gorges offers you a place to relax in the open air. For your pleasure, we have furnished it with warm and comfortable equipment. You'll love our cozy lounge chairs where you can curl up to read a good book or simply take a nap. You will not hesitate to install them as you wish to enjoy the soft rays of the sun or to continue a conversation with friends while enjoying the show that the riders offer you on the lake.
Read more
In a natural and friendly spirit, we have developed practical furniture made of pallets: armchairs associated with soft cushions are completed with nice coffee tables where you can have your meals while enjoying the summer.
This will become one of your favorite areas of the campground where you can enjoy a good glass of wine – don't forget that we are on the legendary route des grands crus!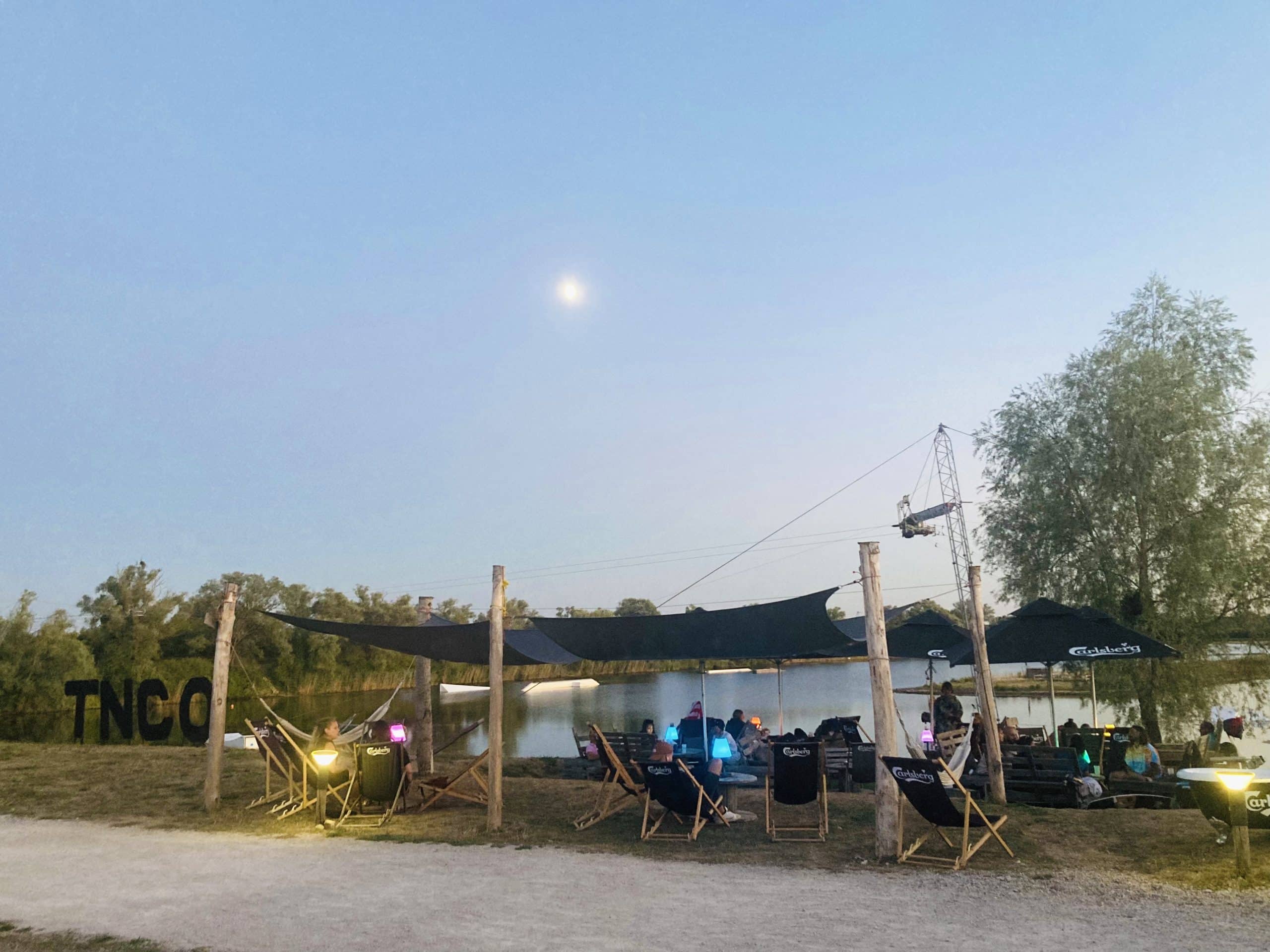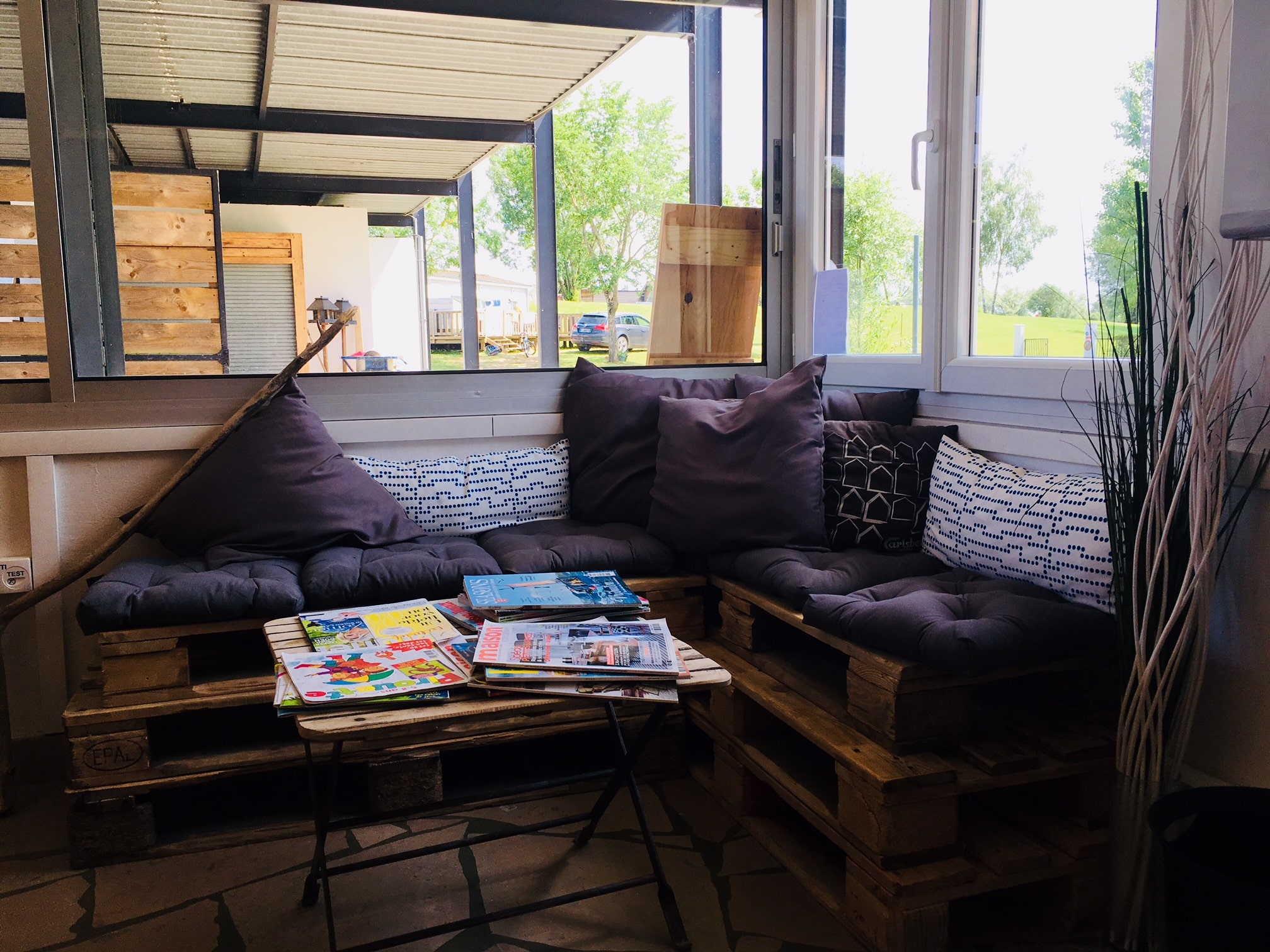 A space to regain strength
The team of the Base de Loisirs Saule Guillaume is composed of professionals of the After spending a day in Burgundy, around Beaune or Dijon to discover exceptional sites and landscapes, the relaxation area of our campsite offers you a haven of peace where you can recharge your batteries.
Composed of three different areas, it is a pleasant place for both children and adults. These areas are organized in the form of terraces so that you don't lose a bit of the landscape that surrounds you and you keep the lake and its blue waters before your eyes.
Read more
Each of you will have the opportunity to use our relaxation area as you wish, to entertain or rest. Our team is available to help you make the most of your free time. Have a game of board games full of laughter and good humor with your children? Get to know other holidaymakers and share pleasant conversations? Or enjoy the quietness of the place? The choice is yours.
To make sure you always feel comfortable, we have provided shaded areas where you can protect yourself from the sun on sunny days. Warm as our team, our relaxation area will help you spend a relaxing vacation.